I was so pleased to find out today that Stephanie Cotta Photography has once again been named one of the Top Newborn Photographers in St. Louis!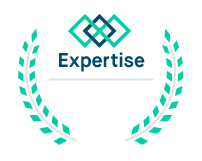 Best Newborn
Photographers in
St. Louis
2018
Per Expertise, "Stephanie Cotta Photography is an award-winning newborn and family photographer operating in St Louis. She travels nationwide for newborn and mentoring sessions. Stephanie is a Shoot Along Spotlight Featured Photographer. She has become an in-demand photographer since the release of her Newborn Posing Guide. She has also created Mastering the Art of Newborn Photography and Mastering the Art of Twin Newborn Photography, which is recognized as the preeminent comprehensive tutorial for natural light newborn photography."
From Stephanie Cotta Photography's Facebook page…
"Doing what you love is freedom.
Loving what you do is happiness."
Thank you for letting me know what I love so very much…
Love,
Stephanie
***
Stephanie is an award-winning studio and natural light newborn and family photographer in St. Louis, Missouri. Stephanie has proven to be one of the most successful and sought after photographers and educators in the industry. Stephanie is currently booking newborn and family sessions in her St. Louis studio through August of 2018.  She is also booking travel newborn and family sessions nationwide.  Destinations for her travel child, family and engagement sessions will be Denver, Scottsdale, West Palm Beach and Chicago.  Follow her Facebook Page to learn on dates and other locations!
Book your newborn and family session today by emailing Stephanie at info@stephaniecottaphotography.com or using the contact form at the top of this page.